CLOUD HOSTING FOR WEBSITES AND APPLICATIONS
Fast, Secure & Reliable Cloud Hosting
Types Of Hosting We Offer
Get 30 days free when you switch to our hosting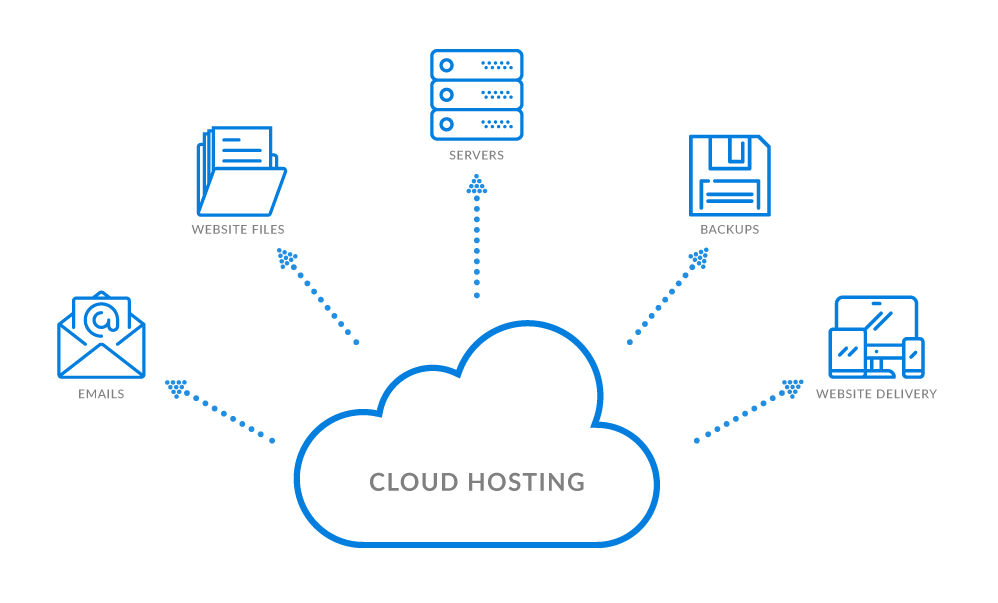 In short, hosting is the home of your website or application. If you are starting or own a website you will need a place to host it in order for people to be able to search for and view your website. Think of it like a house, your domain name is the address to your house and the hosting is the house it self where all of your belongings are stored. In the instance of a website the hosting stores all of the files necessary to properly run your website including; images, text, videos, code and all of the other information that the server needs to load your website when someone visits it. And to clarify all websites on the internet, need hosting.
Not all hosting is created equal. 
There are lots of different hosting options out there and the type of hosting you need will vary from website to website. For example there is Shared Hosting, Reseller Hosting, Virtual Private Servers (VPS), and Dedicated Servers, Cloud Based and Managed Hosting, just to name a few. The difference in these will be price and use case so knowing which hosting you need for your individual situation is very important to keeping your website safe and not over spending.
CONTACT ME NOW TO DISCUSS THE BEST AND MOST AFFORDABLE HOSTING SOLUTION FOR YOU